Yoga and Reiki in Winsford, Cheshire
'One sees clearly only with the heart. Anything essential is invisible to the eyes.'
Antoine De Saint-Exupery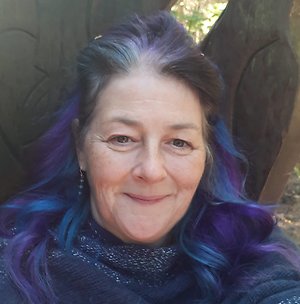 My name is Kate Marshall, Yoga Teacher and Reiki Master Practitioner living in Winsford, Cheshire.

I work with Yoga and Reiki to help others live healthy and positive lives in a demanding world. Yoga and Reiki can provide much needed relief, can strengthen our being and return us to a state of wholeness. They are a gift for our self, an oasis of calm, peace and connection.

Both disciplines work with our mind, body and spirit. They encourage a person to be in tune with their body, understanding and able to manage their mind and to respond positively to their emotions. The more you practice yoga or experience reiki the more their effects accumulate and your well being improves.

At the current time, in line with both government and professional body guidance, I am not teaching face to face I am offering clients online sessions. Contact me if you want to know more. Thank you for your understanding and support

To support my healing therapies I sell aloe based natural health products from Forever Living. The range includes health tonics through to creams and lotions which can help manage conditions and support well being.


'Take time to dream – It is like hitching you wagon to a star,
Take time to love and be loved – It is the privilege of the Gods,
Take time to look around – It is too short a day to be closed in,
Take time to laugh – it is the music of the soul.'
Old English Prayer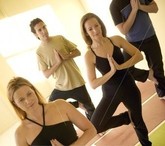 Yoga
I lead friendly local Yoga classes in and around Winsford which balance working in the postures with developing breathing capacity and improving habits. Through the classes you can create flexibility and build strength both physically and mentally. Classes can also help if you are working to rehabilitate common injuries or manage conditions such as back problems, stress and anxiety.

In the classes I include relaxation techniques, visualisations, basic meditation, mudras, an understanding yogic principles and philosophy and when appropriate, some simple chanting. It's my belief this creates a balanced and holistic experience of Yoga and how it can improve your health and wellbeing.

Classes are suitable for curious beginners through to more experienced yogis/yoginis , I encourage those new to yoga to explore safely and the more experience practitioner to deepen their experience.

Places are limited so there is time and the opportunity to support and assist you to work from where you are at, in ways that keep you healthy and safe. I love that this gives me the opportunity get to know my clients at whatever ever level suits you.

Click for more on
What to expect?
Class Info
Class Prices
Term dates
Local Yoga Classes
Currently I teach Hatha Yoga Classes at

Monday 7pm Willington Hall Hotel * Click for Willington Hall location

Tuesday 730pm Hazelmere Community Village Hall + Click for Hazelmere location

Thursday 930am Willington Hall Hotel * Click for Willington Hall location

Thursday 730pm Whitegate Recreation Room # Click for Whitegate Rec Room location

All of these locations are accessible to all parts of Winsford as well as Tarporley, Tarvin, Kelsall, Middlewich and the surrounding villages of Davenham, Byley, Moulton, Whitegate, Salterswall, Cuddington, Sandiway, Hartford, Budworth, Eaton, Cotebrook, Wettenhall, Utkinton, Delamere, Ashton Hayes and Church Minshull.

* Willington Hall is the local Yoga Class for Willington, Kelsall, Tarporley, Utkinton, Budworth, Cotebrook, Eaton, Delamere.

+ Hazelmere is the local Yoga Class for Winsford, Wettenhall, Darnhall, Church Minshull, Middlewich.

# Whitegate is the local Yoga Class for Whitegate, Salterswall, Sandiway, Cuddington, Hartford, Winsford, Delamere.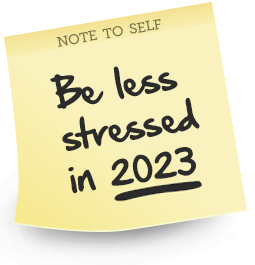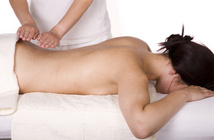 Reiki
Reiki treatments work with the energies of the person being treated. I can offer treatments in person or over distance.

It important to me you feel relaxed and comfortable during your Reiki treatments. I can treat you in my healing room, in the privacy of your home or perhaps hire a room local to you if you prefer. During the session I work with my hands about an inch from the body, so I tend not to touch the client as I work.

Click here for What to expect?

Although you are likely to feel a benefit from one treatment, most situations are improved through a course of treatments over a few weeks. I also have clients who like to have a periodic 'top up' to maintain their general health and wellbeing.

I like to take a little time with each person before starting the treatment to complete a consultation, so I understand any specific conditions they wish to work on and can establish a specific and helpful intention for their therapy sessions.

Click here for Prices for Healing Sessions
Reiki for Pets
As part of the Reiki healing I can provide reiki for your beloved pets. I can combine reiki treatments with walking and sitting services or a shorter comfort visit if that is more suitable.

I can provide cover to all parts of Winsford as well as Tarporley, Middlewich or Northwich and the surrounding villages of Davenham, Byley, Moulton, Whitegate, Salterswall, Budworth, Eaton, Cotebrook, Wettenhall and Church Minshull.

For more info on Winsford Walkies
'The search may begin with a restless feeling, as if one were being watched. One turns in all directions and sees nothing. Yet one senses that there is a source for this deep restlessness; and the path that leads there is not a path to a strange place, but the path home.' Peter Matthiessen in The Snow Leopard
Namaste. And thank you for visiting my site.