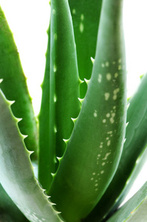 Supporting Healing and Well Being....
The healing properties of Aloe Vera have well known for many centuries, going back to ancient egyptians. With over 75 different natural nutrients it's a rich source of support for healthy functioning bodies.

'You ask me what were the secret forces which sustained me during my long fasts. Well, it was my unshakable faith in God, my simple and frugal lifestyle, and the aloe, whose benefits I discovered upon my arrival in South Africa at the end of the 19th century'. Mahatma Gandhi (in a letter to his biographer Romain Rolland)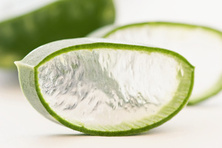 Product Range...

As a drinking gel it assists absorption of nutrients and digestion processes providing additional vitamins, minerals and amino acids to our diet, boosting energy levels, improving skin texture and digestion. Each version of the drinking gels supports the management of different conditions.

As a lotion or skin cream it naturally moisturises, heals, revitalises and protects our skin, it will support your body to combat the signs of ageing, keep your skin soft and help manage various skin conditions from eczema and psoriasis to reducing burns or scarring.

The range includes....
daily care products and supplements
pampering spa treatments
effective weight management products
gentle skincare regimes
anti-ageing skincare
and a chemical free cleaning product.

So I'm sure there's something in the range that would benefit you.

If you would like to try the products for yourself, I have a trial pack I can drop off at home for a few days to see what you think. Please send me a message or give me a call and I can arrange it within a couple of days.