Reiki Healing Treatments
'Decide who you are – who you want to be – and then do everything in your power to be that.' Neale Donald Walsch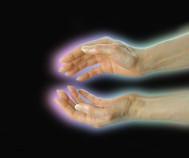 What is Reiki?
Reiki is the universal energy present in all things, people, animals, plants even inanimate objects like stones. Science tells us all matter is energy.

A Reiki Practitioner works with this life force energy to keep it free flowing. The better the energy flows, the better it is. For people, animals or plants for that matter the more easily the energy flows, the more healthy they are likely to be.

The flow of Reiki energy can be disrupted by injuries, traumas or stresses which are experienced. These can be physical, mental or emotional. The mental and emotion impacts can be subtle and depending on a persons sensitivity may not be detected for a while. This can over time create blockages in the subtle working of our bodies and being. The longer these blockages are left then the more impactful they can become. They can result in physical pain, unhelpful mental attitudes, mood swings and emotional over sensitivity.


'Every thought that you have had has travelled through your biological system and activated a physiological response… In this way our biographies are woven into our biological systems, gradually, slowly, every day.' Caroline Myss
How can Reiki Healing help me?
Reiki healing treatments are about directing energy flow into these blockages to help clear them so that a sysytem can function more readily. A Reiki Practitioner has undertaken work to clear and refine their own systems so the energy can be drawn into them and through them to help another person, animal or plant. They are not using up their own supplies of energy rather acting as a conductor of life force energy to jump start the person they are working with's own energy flow.

I have used Reiki energy to help people experiencing physical pain as a result of injuries, those recovering after operations, those trying to cope with cancer treatments as well as those who are experiencing emotional difficulties who feel unable to manage on their own. For some one or two treatments appear to do the trick, but for most a course of treatments will work best, as the improvements in energy flow are accumulative.

For more info Trying out Reiki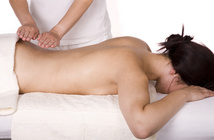 Reiki Treatments....
I offer two types of Reiki Healing one to ones and distance healing.

My one to one Reiki healing sessions last about an hour, they include a consultation to establish the areas of concern and agree an objective for the treatment. I work without touching my clients with my hands hovering about an inch off the body and the client remains fully clothed.

For a healing over distance I would need an image of the person to be healed and a consultation to establish an appropriate intention for the healing. I would agree with a client an appropriate time for sending the healing energy. It is important that the client is in a relaxed and comfortable state undistracted by other events and able to receive the energy.

What to expect?
The effects of receiving Reiki Healing can be different for different people, some experience heat or coolness, some feel tingling, some see colours, others just feel a deep sense of relaxation or fall asleep. There are no set rules for how it works or how the person feels and how their symptoms react.

With any Reiki treatment it is vitally important the client drinks plenty of water following a treatment to help flush out any impurities/toxins which have been released by the work. I would also recommend a period of rest and relaxation after treatment to allow things to settle.

An experience of Reiki
Prices
Healing Sessions in person

For a single one hour session including consultation £40
For a course of 6 sessions including consultation £199

Appointments which are cancelled with atleast 24 hours notice will not be charged.

Distance Healing Sessions

For a single treatment including previous consultation £20
For a course of 6 sessions including previous consultation £99

I can offer gift vouchers to suit any budget too, so why not treat a friend or relative or even hint at a treat for yourself.
'If you have a sense of caring for others, you will manifest a kind of inner strength in spite of your own difficulties and problems. With this strength, your own problems will seem less significant and bothersome to you. By going beyond your own problems and taking care of others, you gain inner strength, self-confidence, courage, and a greater sense of calm' Dalai Lama
If you are interested in a Reiki treatment or would like to know more please give me a call or drop me an email via the link above.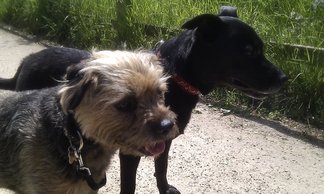 Pet Reiki and Sitting
Reiki is very soothing for animals, they seem to love it and will often seek it out by making a fuss of a reiki practitioner. Pets will use the healing power of reiki energy in the same as we do and will normally position themselves for the treatment they seek.

I can work with your pet on a regular basis for example, half an hour every weekday whilst you are working, once a week for an hour or for ad hoc situations by arrangement. This might be for trips for business or pleasure whether it's one day, a weekend or a week. In any instance you can be confident that they will be safe and cared for in your absence and can stay in the familiar surroundings and comfort of their own home.

I can pop in to give them some human company and provide a comfort break in their day and perhaps some playtime with a little reiki too. I am also happy to walk dogs by arrangement.
What difference can Reiki make for my dogs?

Reiki can help if dogs are under the weather or nursing an injury (although its not a replacement for proper veterinary care) by supporting any treatment and encouraging the healing process. Or, it can be a way of promoting well being and balance for the dogs. Its another way of keeping them happy and healthy.

Prices
For regular visits it's £6 per half hour for up to 2 dogs at one home. £3 per half hour for any extra dogs up to 5 dogs.

For sitting in your home it's
£25 per day for up to 2 dogs. £5 per day for any extra dogs up to 5 dogs.

Before taking new clients I do like to visit you and your dog at home or take a walk with you. By doing this I can best understand your routines and anything which is particularly important to you and you dog, as well as seeing if I'm suitable for your needs.